Gnocchi with beetroot
A dish rich in colour and flavor
The mamma emma gnocchi with beetroot are born from our love for nature.The mixture of these delicious gnocchi, enriched with 100% Italian red beet,gives life to a tasty and healthy dish, ideal for your children.
The Emma Emma gnocchi are perfectly sautéed and ready in 3 minutes.
A healthy product made with simple ingredients of first quality, without additives or preservatives, ideal for feeding your children
Cook our potato gnocchi with beetroot in a pan. Add 100 ml of water per pack and your favourite condiment. They will be ready in just 3 minutes!
The sweet note of the beetroot should be balanced with intense, slightly salty flavours. Try them with a cream of gorgonzola and finish off the dish by grating some smoked ricotta.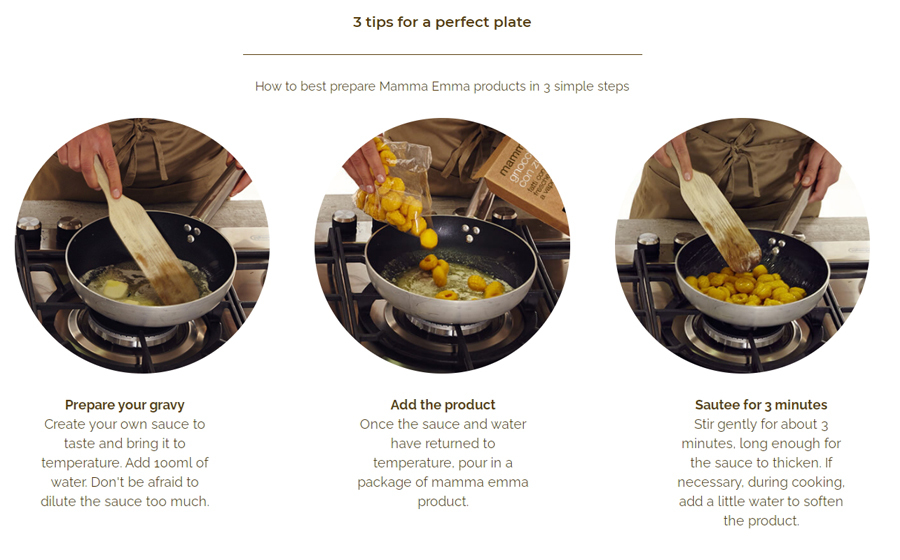 Details
Product Name

Gnocchi with beetroot

Brand

Mamma Emma

Country of origin

Italy

Ingredients

Steamed potatoes 50%, Type "0" wheat flour, Beetroot 20%, Eggs, Salt, Sunflower oil.

Size

400g 

Storage condition

Keep frozen-18℃

(Once opened keep refrigerated and use within three days.)

Allergen Information

Egg, Gluten

※To defrost gnocchi, transfer it from the freezer to the fridge for 24 hours
Images source