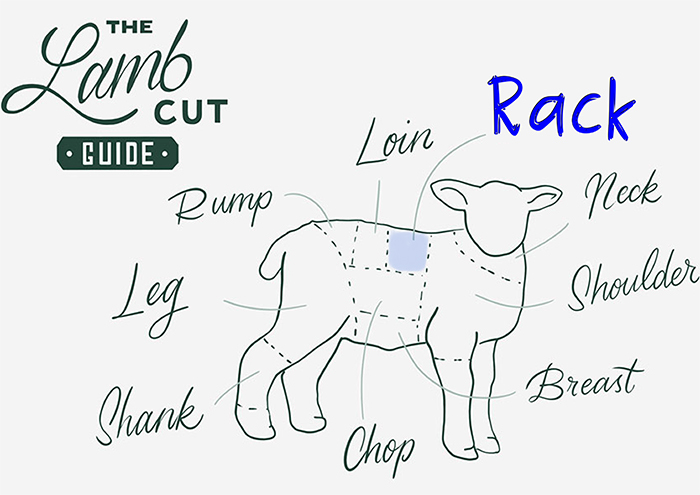 Also known as the 'best end of neck', rack of lamb is the most expensive cut of lamb, and certainly one of the most regularly cooked. Rack of lamb is a perfect choice if you're planning to impress people at a dinner party!
Lamb is often regarded as heavy but a rack rarely is – it's a tender cut with a delicate flavour that would suffocate in a rich sauce; infused butter, light Indian spices and accompaniments such as summer vegetables and ratatouille are ideal.
Lamb rack is best seared in a pan and finished in the oven – this gives you lots of control over your cooking temperatures but still gives you a nice caramelisation on the surface of the meat. Be sure to remove the meat from the fridge before cooking so it can come to room temperature.
This simple method for cooking a rack of lamb should ensure a beautifully caramelised crust and juicy pink meat within. Always season lamb with plenty of salt and pepper to bring out its wonderful flavour.
Details
Product Name

Frenched rack of lamb

Size

745g

920g

Country of origin

Australia

Ingredient

Lamb

Storage conditions

Keep frozen

Pro Tip

Try removing from the fridge at least 30 minutes before cooking.  Letting your steak reach nearly room temperature will allow for a more even cook.
Image source: